Enjoy our Guide
Thank you for your interest in our informative Guide. They are now free to download.​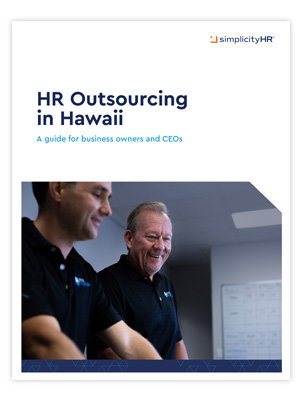 HR Outsourcing in Hawaii
A guide for business owners and CEOs
Being an employer is no picnic, and most business owners didn't go to school to learn how to manage human resources issues, navigate workers' compensation claims, or comply with employment laws. Plus, the business of being an employer grows more complex each year, with new federal and state laws, revised forms, and new reporting requirements.
In this helpful guide, you'll discover:​
How HR outsourcing can benefit your business
The types of outsourcing options​
How to evaluate the right provider ​
What is the right solution for your business